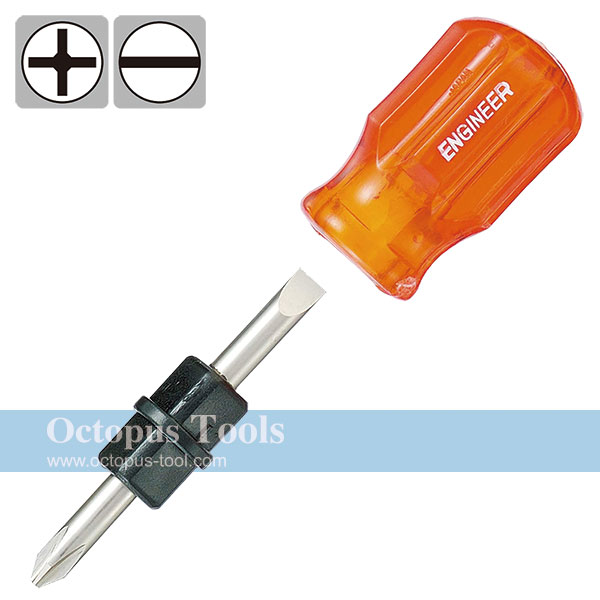 Brand:
ENGINEER

Combination Reversible Stubby Driver

Combination Reversible Stubby Driver
◆ 2 ways bit, both Philips and Slotted, reversible
◆ Durable SK steel bit
◆ Tip Size: Philips #2 / Slotted 6.3mm
◆ Shaft Length: 23mm
◆ Shaft Diam.: 6.3mm
◆ Handle Diam.: 30mm
◆ Overall Length: 85mm


Combination Reversible Stubby Driver

Glue Gun 100-240V 40W

[Specifications]:

Input: 100-240V
Power: 40W
Use 7/16" x 4" or 10" glue sticks

[Features]:

◆ For use in D.I.Y. and small items
◆ Dries in 60 seconds, efficient for bonding jobs such as artificial flowers, craft projects, furniture and woodworking.
◆ Bonds to paper, plastic, wood.

[Manual & Caution]:

1. Plug in the gun. Load the glue sticks into the back of the gun.
2. Press trigger several times until the glue stick is firmly set into the tube.
3. Allow the glue gun to warm up for approximately 5 minutes.
4. Squeeze trigger until glue flows from nozzle.
5. Glue need not to be spread. Press surfaces together within 15 seconds. Clean surfaces for best bonding.
6. Unplug glue gun when finishing. Never pull the glue stick out from the back of the glue gun.
7. Hot melt glue gets hot! Nozzle area temperature reaches 380℃ degrees. Flush with cold water immediately if any contact.